From Tycoon Gaming
Dock Handler is a specialized job in which you need to deal with the moving, lifting & loading containers on different trucks to earn your money.
Getting Started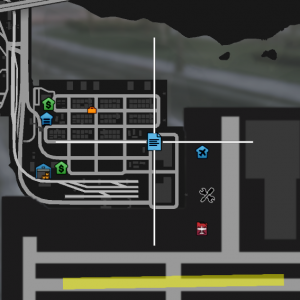 Go to the orange Job Selector circle and choose Dock Handler.
Go to the nearby blue circle and go on duty.
Head over the road to the Vehicle Warehouse and spawn a Handler.
Using the Handler pick up the container indicated by
Drop this container off onto the truck waiting at
The truck you have just loaded will then drive off and you will get rewarded with money.
Now you can move onto the next container and repeat.