From Tycoon Gaming
Fancy having a go at mining? Well, here you go, dig to your heart's content!!! Alternatively, you can take a look at Prospecting, another way to level up your Mining and Strength skills.
Getting Started
To start Mining go to the Specialized Job marker   at the Quarry on the East side of the map.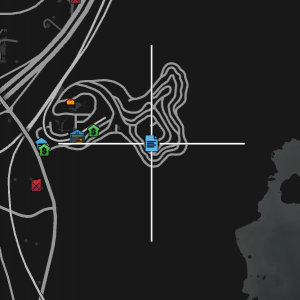 Go to the orange job selector and select Miner.
Go down into the Quarry and go to a circle that fits your miner level.
Walk into the circle and press E. You will begin to mine the rock and miner mode will be activated. You can sit back and watch your character mine.
Once you have mined the rock you will receive sandstone and there's a small chance of receiving Gold or Ore's which can be used for trucking routes
Take the Sandstone to the Sandstone Collector. Here you can exchange Sandstone for various other Trucking Cargo's.
You will also receive Mining and Strength experience.
Blips
Below are the requirements and experience given for each blip.
Colour
Level Requirement
Experience Given
1
Mining: 1.5

Strength: 0.2

16
Mining: 3.0

Strength: 0.4

32
Mining: 4.5

Strength: 0.6